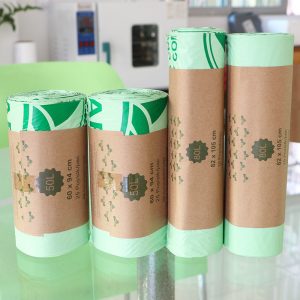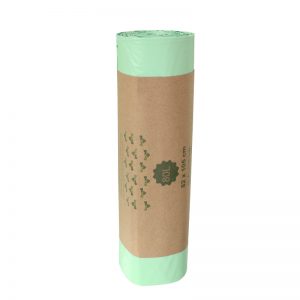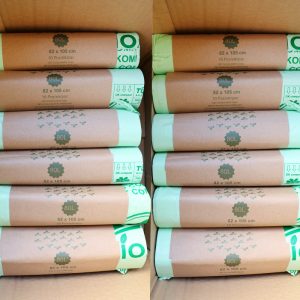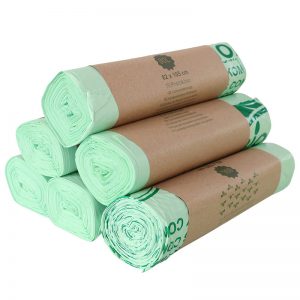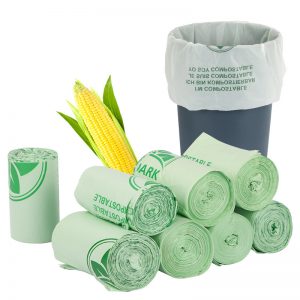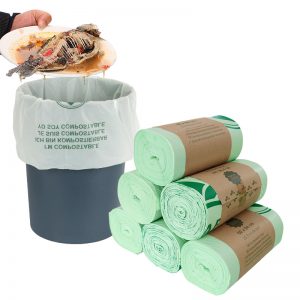 Biodegradable Garbage Bags

Custom, different sizes are available

1tonne/metric ton

100% Compostable Biodegradable Cornstarch

Green, Yellow, Black, Bule

Up to 2 Colors

Flat Bottom Seal; Star Seal; Gusseted

Perforated on Roll; Interleaved; Loose Packed;Carton;Customized

Accept

✔Does not contain t0xins (such as polyvinyl chloride or dioxin)
✔Can be disposed of in your home compost pile
✔EC0-friendly products – Comes from corn, which is a renewable resource
✔Ultra-resistant
✔Corn allergies are not an issue since the alIergen, profilin is destroyed in the manufacturing process!
✔Producing this kind of plastic creates much less greenhouse gas emissions than conventional plastic production
✔65% less energy is needed to produce corn-based plastic than to produce conventional plastic

Advanced Equipment and Experienced QC Team will check material, semi-finished and finished products strictly in every step before shipping

7 Days

10-14 Days

TT 30% initial deposit; 70% balance of payment before shipping

FSC, ISO14001: 2015, ISO9001: 2015, BSCI, SGS, etc
The biodegradable garbage bags are made of plant starch material (PSM), a new type of biomaterial based on natural renewable plant starch extracts, and can be composted in backyards or home composting facilities. These are odorless, harmless, pure compostable bags. The compostable bags is clear green, which helps us identify the content of the garbage, so as to better sort the garbage. It is suitable for offices, kitchens, bathrooms, bedrooms, living rooms, baby diapers and garbage recycling.